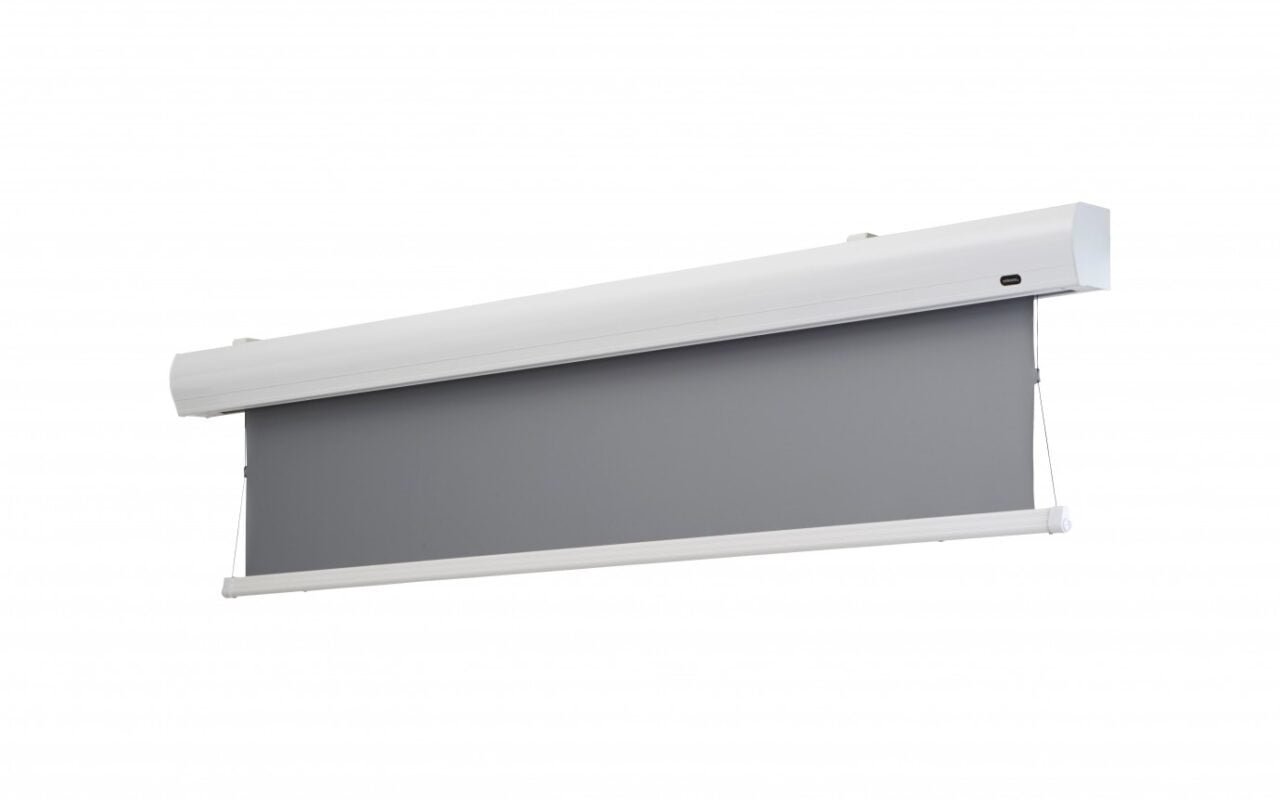 Celexon Dynamic Slate ALR Screen review
29 July 2020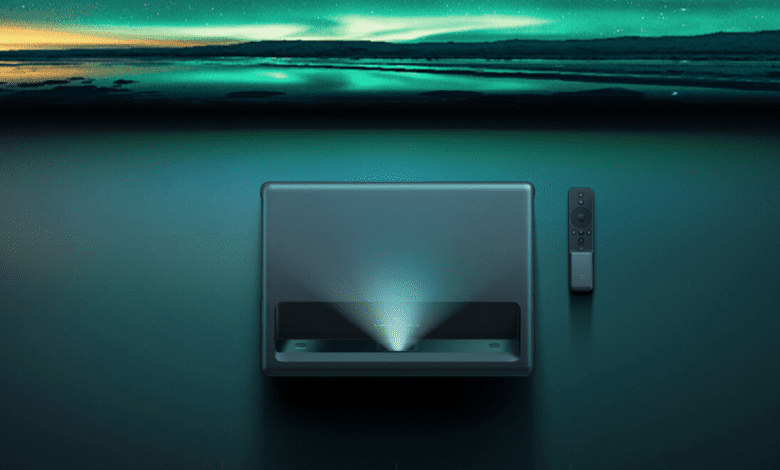 Xiaomi 4K UST Projector Review
15 August 2020
Xiaomi 4K Laser UST Projector Repair (white vertical lines)
Some of the owners of Xiaomi 4K mijia laser projector (or Wemax one, Fengmi, e.t.c) facing some problems in the operation of their projector that actually make the projection…nightmare.
What are these problems?
-The projector has slow boot, it can take 10 minutes from the moment we press the on button on the remote control
-After some time of viewing or immediately after opening in half of the image, white vertical lines are observed
-After some time of operation, white dots are observed in the image
-Random restarts
-Shutdowns
For all these problems the cause is one and only defective part..
An accessory to the optical engine that has a manufacturing error, let's go to see in detail the problem and the solution starting with some basic instructions disassembly the projector.
The white lines look like this…
To remove the projector housing, we must first untie and remove the Ι/Ο card. Remove these two plastic pieces, unscrew the 2 screws we find underneath and remove the card
After unscrewing the screws at the bottom of the projector, we can remove the housing. As soon as we remove it, we'll be in front of this picture…
Unscrew and remove the metal protection over the mainboard and begin to disconnect it from the various plugs that are buttoned to it with the first large cable that connects the optical engine to the mainboard. Three screws are the ones we need to unscrew and then carefully disconnect the cable.
Attention is needed to disconnect a few more flat cables that we will find connected on the mainboard
It should be removed and this fan, which is not screwed anywhere, we just grab it and remove it..
After we have removed the mainboard then we are ready to remove the optical unit. 4-5 screws are the ones that support it in the chassis, once we remove them we can remove it..
After we remove the optical unit, our projector will look like this.
The problem is on the optical engine, so will work on it…
Next step is to unscrew the DMD Chip's cooler…
Then carefully remove the two screws from the metal surface and remove the flat cable
This is the cable that makes it possible the communication between mainboard and DMD chip…
Here we can see the contact points
And we come to the source of evil, which is no other than this piece of metal that actually presses the flat cable to make proper contact with the DMD chip
But what's going on, and how does this metal piece cause such a big problem in the projector?
This metal piece is a cast metal which shows little resistance to the high temperature conditions prevailing in the optical machine resulting in bending.
Yes well heard, bends and no longer presses evenly the flat cable on the DMD chip
If you look closely you will see the "curb" that has been created…
And here with graphics a little more understandable the alteration that has been suffered
This inflect does not only cause all these problems i have mentioned above, but it also create poor contact between DMD and the DMD cooler, so the chip is overheating. The overheating make the fans to spin with greater speed (so projector comes more loudly) or making our projector to shutdown. Finally there is a possibility to permanently damage the chip if we continue operate the projector.
The solution
I tried to solve it in many ways. At first I just bent this metal again and restored it to its original form. I tried it for a few hours on the projector but found that it started to lose its flat surface again and started to inflect again!
This time i realized that no solution can be found with the existing part. Even if I bought it new as a spare part, it would probably give the same malfunction in a few X hours.
So I started thinking about building a new one.
As a first step I made a copy in hand of brass (easily worked by hand) and tried it. In fact, I changed his shape and gave him larger dimensions where it took me to do it, so he could create a larger contact surface!
100% success!at the begining at least…
But I didn't stay there. As a restless spirit I wanted to get to the end!
If the plate does not have exactly the right details and thickness on specific points it can cause other problems (DMD chip overheating, big pressure on the LGA250 DMD plastic socket, e.t.c)
So I proceeded to design the accessory and manufacture it in Laser CNC with experiments on metals and their strength (a new world opened up in front of my eyes and I dived in!).
So somehow I created a lot o f versions to try them but the results was not what i want and expect , some of them starting to inflect again like the original, other bend throw time just few mm and didn't offer the perfect contact for the DMD i had in my mind…
So i finally after almost three months of testing and research i succeed to make the final version on a CNC laser with perfect accuracy on the thickness and the details. Also this plate is a mixture of metals based on stainless steel SS316 which with the addition of 2 more elements acquires incredible resistance to temperatures and pressures (we are talking about crazy research, running in machining and MANY tests to find this metal, but is worth it!). Maybe I've overreacted… but it was worth it, my xiaomi working 6-8 hours per day months now without any issue at all!
After a lot of tries this is the final version that i have made a lot of tests and works just perfectly …
The greatest satisfaction for a technician is when his efforts to find a solution to a problem come to fruition. And in the case of Xiaomi 4k laser projector, the satisfaction came, with VERY toil, but came.
The repair video
And a new video guide that many of you ask for, enjoy…
In case you experiencing this problems in your projector and you want to solve it permanently, you have to replace this part , you can manufacture it (but be sure about the CNC laser accuracy you going to use otherwise you will cause bigger problems on your projector!) or contact me (info@projectorjunkies.com) if you want to make and send you a copy of this final version of the plate. You will place it in your projector and you will solve this "factory" problem once and for all. Of course if you don't feel capable το replace the part by yourself you can always send me your projector to repair it for you!Not a  problem.
(My advise is that until you replace that plate DO NOT operate the projector, there is a possibility to damage the DMD chip with this poor contact, and this chip it is very difficult to find it as a spare part!)
UPDATE! (12/2020)
At the newer models (2020) Fengmi seems that have replace the metal plate with a new aluminum plate. It is better that the old one but…unfortunately it bend too enough to give poor contact again!!!I just repair a Fengmi 4K 2020 with bend aluminum plate!
This is just unbelievable. It tooks me only 2-3 months to experiment and finally find the correct material and make a plate that will never bend, and i am…. nobody! I want to believe that such big companies can make a really strong metal plate, or to find the permanently solution  in few days or hours of research, but they don't …what can i say…
UPDATE (11/2021)
The problem it seems that is solved on latest models. The new factory plates are tough enough and do not bend over time.
You can also read my full review of the Xiaomi 4K laser projector here https://www.projectorjunkies.com/xiaomi-4k-ust-projector-review/
And the XPR 4K technology explanation here https://www.projectorjunkies.com/4k-dlp-projectors-is-it-real-4k-xpr-technology-explanation/
Stay safe!
Nikos Tsolas