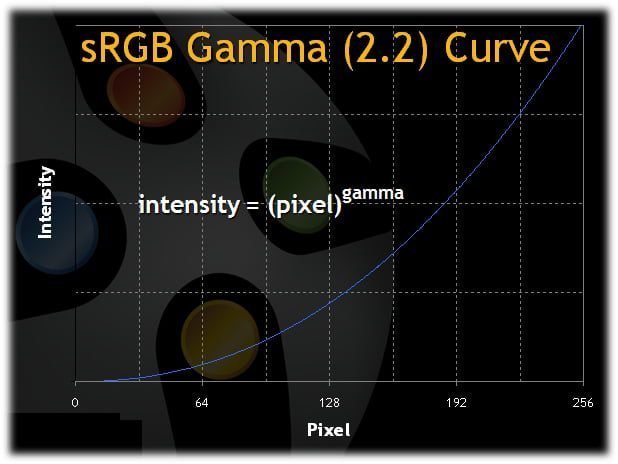 What is the correct gamma; What setting should I choose?
21 November 2013
The DIY (Do it your self) gown of calibrator
28 November 2013
Monitors (measurements-tests)
I am of the opinion, and I've written several times that a monitor among others features, must operate as an entirely neutral average reflectance. In short, what gives the projector, it shows. The companies did not pay special attention to this area, rather, does not give any weight, announcing only a dry color and gain. Gain which in most cases is declared arbitrary and wrong way.
These days I was fortunate enough to have my hands on samples from the Italian screens ADEO (Panos Thanks!!). The brochure contains 13 types of " sails ". I thought, well, try it in practice with the projector to see whether they meet the characteristics that indicate (at least as to gain). My basic concern was to try it and whether it is neutral. Together with samples, tested and 2 chrwmatakia of mine. The white of Benjamin that I use as a monitor and Frankenstein. The results will be the quote in a bit in explaining exactly what they depict.
The methodology:
I used the i1 display sensor PRO3. The I placed on a tripod and on the middle of the screen height around 30 centimeters from my cloth. The I turned to see the projector lens after I let it warm up the lamp for at least half an hour and got grayscale and color measurements.
Then I turned the sensor toward the screen and did the same using the samples without the diffuser. The results I saw was what I expected. The samples were excellently almost with deviations that do not look at anyone and Bionic eye to have (you'll see the and you'll understand). I wish I had samples and other companies to do the same tests. Of course the test will continue with other DIY chrwmatakia …
Now …. as regards profit, I did the following:
Because I don't have a chalk or a material that is considered as close as possible to the Lampertiani surface (like Teflon or Spectralon) followed a different path. Panagiotis features like projection screen a Stewart StudioTek 130. It is a white screen with declared by the company profit of 1.3. We accepted as a reference, this:
http://www.accucalhd.com/documents/a…een_report.pdf
and measured in the same way the Pro Vision of White cloth ADEO. His profit was 1.0 (0.99 for accuracy on the vertical axis) given 1.27 of Stewart.
RGB
FAKOS
BENJAMIN MOORE WHITE
VISION WHITE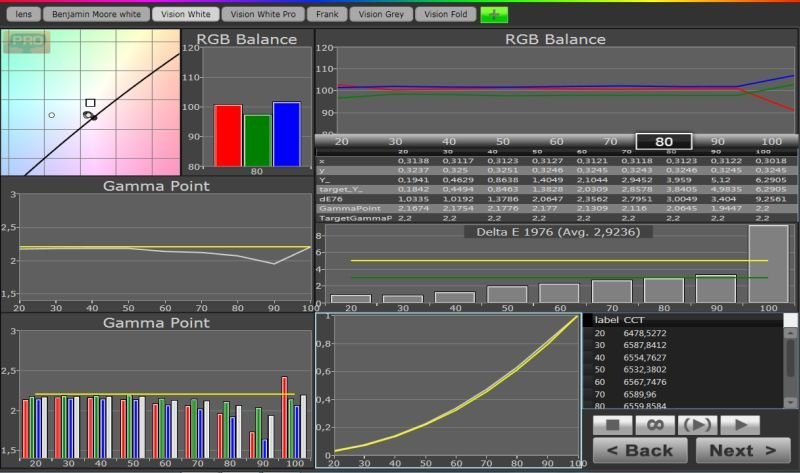 VISION WHITE PRO
VISION GREY
VISION FOLD
FRANK
COLORS
FAKOS
BENJAMIN MOORE WHITE
VISION WHITE
VISION WHITE PRO
VISION GREY
VISION FOLD
FRANK