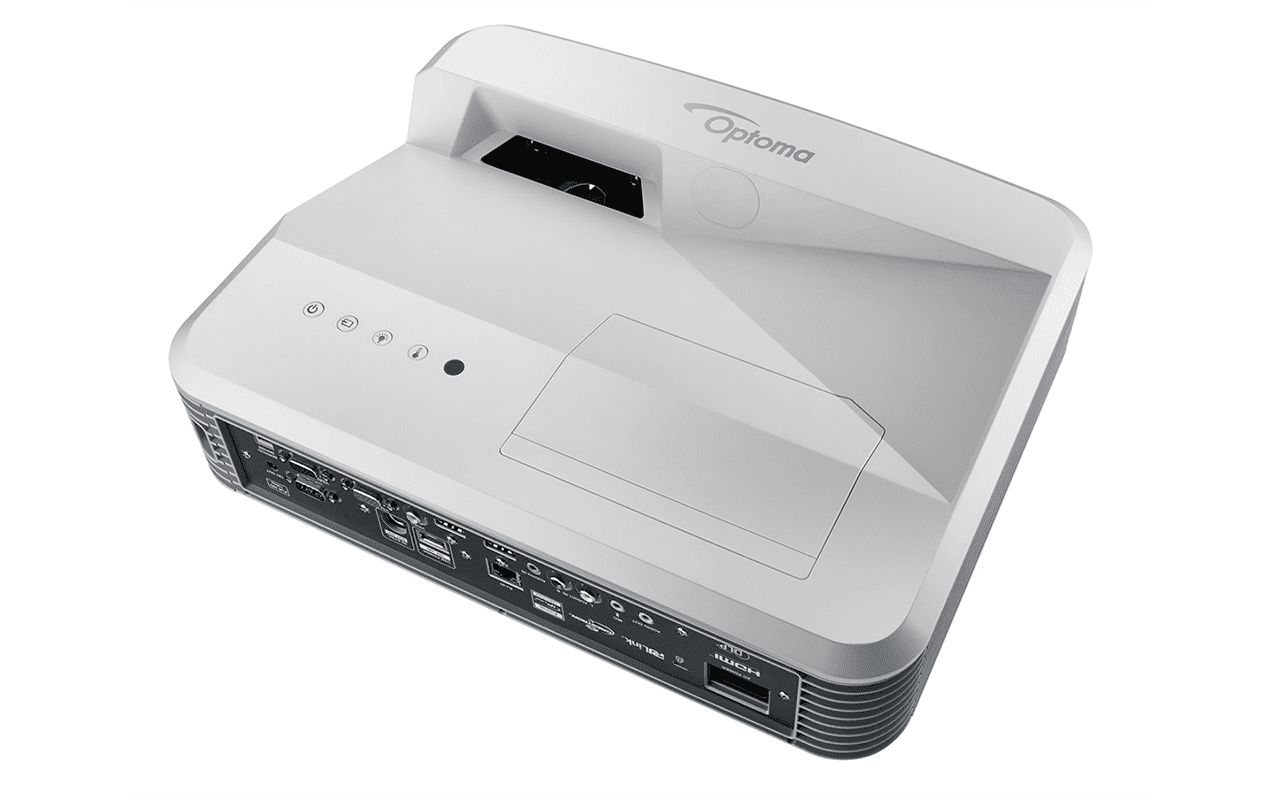 New Optoma GT5500
5 December 2016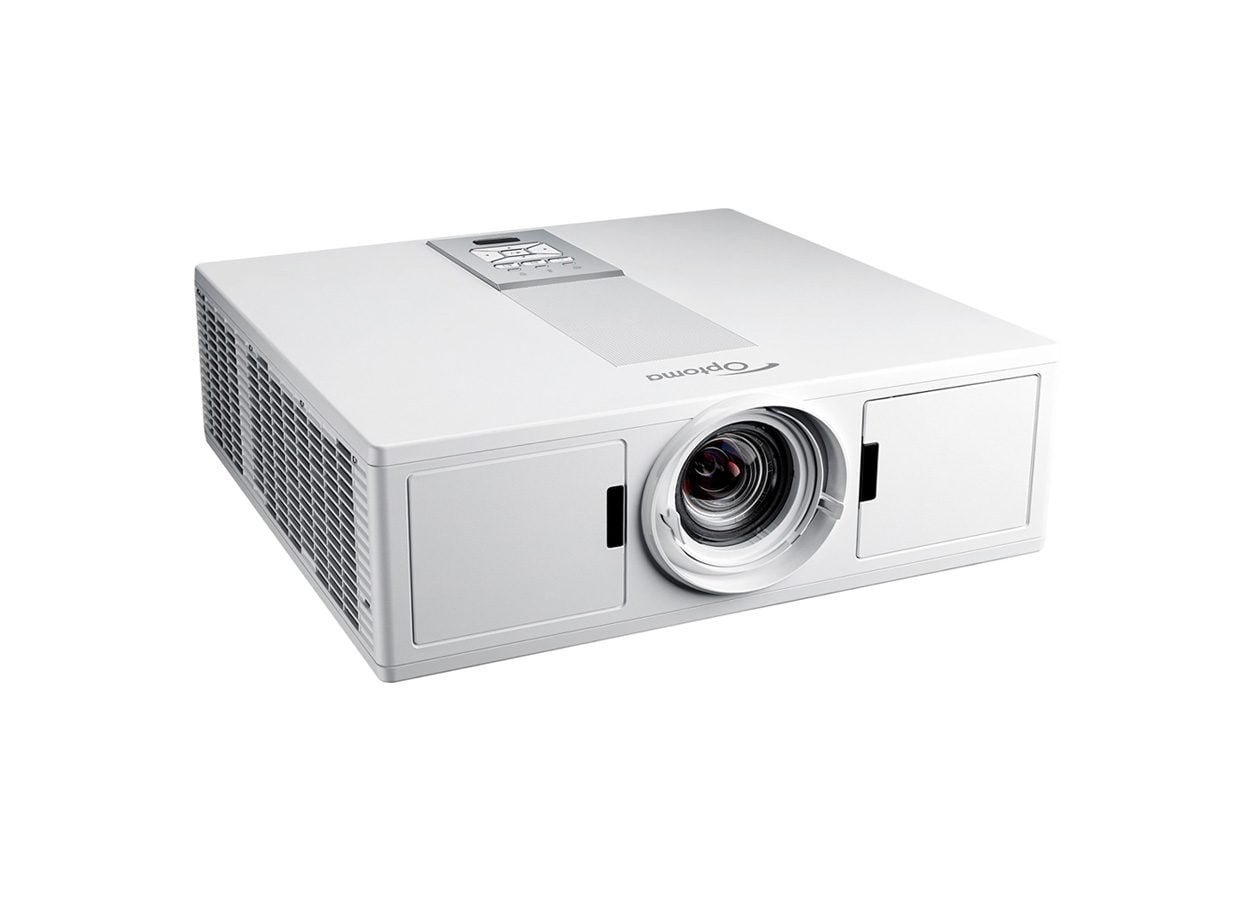 New Laser Optoma ZU510T-W
16 December 2016
Viewsonic PLED-W800 mini review
There is a class of projectors that perhaps many do not know. Is the category of small LED projectors that bridges the gap between the tiny pico and normal in size and brightness patterns. These small models have begun and are improving rapidly in recent years and no longer assert claims a share of the global market.
What offer? Offer small size and weight so ultimate portability, low consumption (< 100W), long life of LED (20-30,000 hours) and longer and sufficient brightness to enable the owner to raise up to 100 inches frame!
O new small LED projector PLED-W800 of Viewsonic arrived in my hands a few days ago and we'll do a short presentation on subsequent lines in order to get a taste of what it can offer such a model the prospective owner.
Let's start from the basics that are characteristics of small PLED-W800
The small Viewsonic provides 1280×800 analysis (frame 16/10) and nominal 800 lumen brightness in a package 17 x 13 x 5 cm and weight 830 g. Has every possible connection that someone might need from HDMI input SD card slot up and USB for viewing high-definition material directly from the memory card or the usb stick us.
Not bad specs for a Pocket projector …
The technology of PLED-W800 is the well-known DLP and instead of the classic lamp high pressure has LED with a lifetime of 30,000 hours. With a rough calculation if you use 3 hours daily, 365 days a year, will accompany you for the next … 27 years:)
Of course he has the Color of Viewsonic Super technology that promises colors with proper koresmoys and high luminosities. It also has built-in two speakers so you can get a complete mobile solution in your presentations or when viewing the film.
The PLED-W800 comes in a small package that contains the projector, the power supply (a classic power supply that we usually see on laptop), remote control, HDMI cable and a very nice carrying bag of Viewsonic.
The really size too small
On the back are all the inputs that you described above …
The remote control is small in size, others putting up in tiny searchlight acquires the dynamic of a larger …
The test
Opening the PLED-W800 coming the first pleasant surprise. Light, too much light! The picture you see is marking the ceiling in a room under the light day
It's funny other with PLED-W800 comes a tendency to show up everywhere, on walls, ceilings, furniture, simply keep at hand and the point where anytime you want.
The little Viewsonic has no zoom only focus. Can draw from 24 to 100 inches frame depending on the distance of your placements. Information to get a picture of 2 meters in width should the placements around 1.4 meters from the screen or wall (depending on that show).
I to try the located opposite the 96 inches of my screen and I opened a frame approximately 65 inches. The result was really impressive …
I linked on the PS4 and locked straight at 1080p. Of brightness the PLED-W800 produces really 717 lumen that is an impressive number for LED projector so small and that allows us to display a frame 60 inch even day or one of 100 inches with a darkening of the area. Consider that with fewer lumen there are several home cinema projectors that display at 120 inches …
Of course I put and I played some games that I had on the PS4 so hard to live the whole experience … just unbelievable …
The PLED-W800 has a simple menu that features but all key sliders to experiment and adapt the picture Accordingly viewing conditions.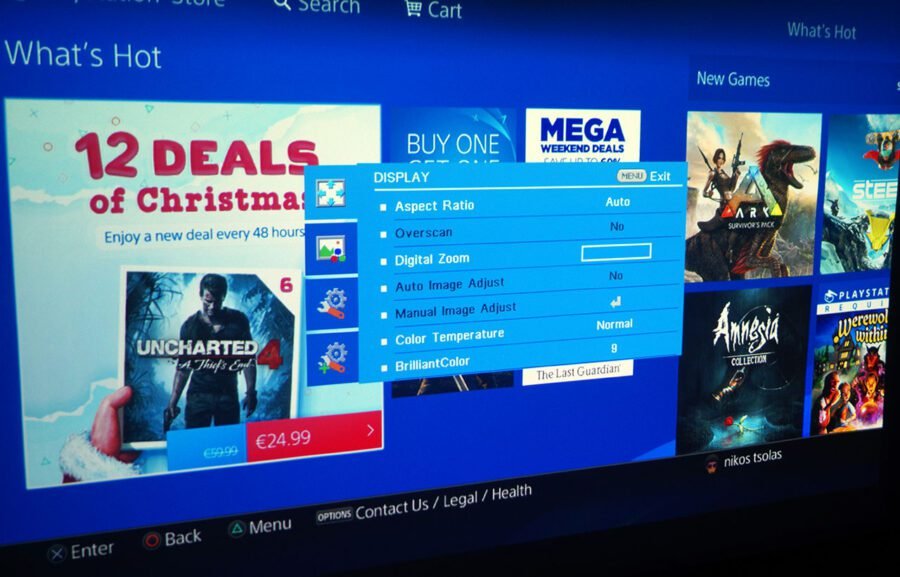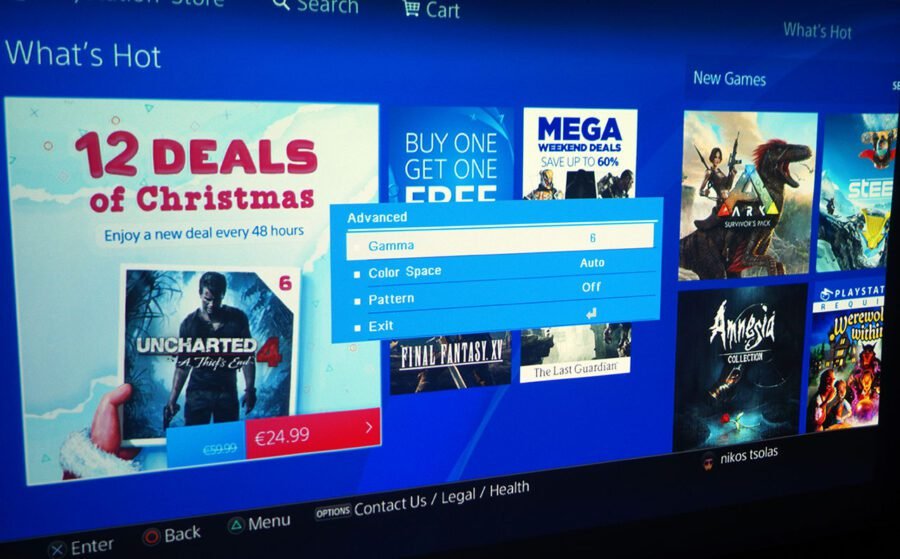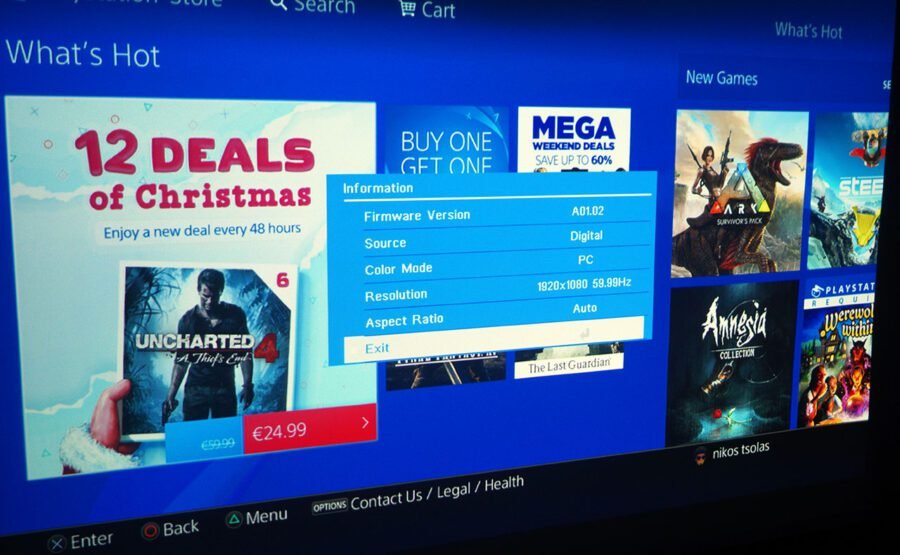 Not stripped bodies to count the PLED-W800 and confined myself to play a bit with the eye the sliders as I did probably the owner. I put HD material and really enjoyed realizing the technological miracle of seeing an extremely bright and yet "correct" size 65-inch image from a projector half A4 page size and consumption under 90 Watt.
Although the professional orientation of the PLED-W800 returns extremely in viewing HD material spurred the high brightness and the correct behavior of the important parameters of the image such as gamma curve and the shades of grayscale, RGB, genuine child of DLP faculty i.e. …
The lens does a great job in issue definition, not to say humiliates and several older siblings of other black level does not exceed the average of DLP technology although the huge 120,000:1 that announces a and LED almost off when display black tab (kind of Gulf marketing rather than actual contrast performance corresponding with this larger models LED/Laser several thousand euros).
For the record to say that he PLED-W800 fully opens in 3 seconds and closes directly. Namely that the push off the projector is ready to move through. Also the operating temperatures are very small and the noise from the tiny blower that has minimal, if not negligible.
Viewsonic has an accessory for the PLED-W800 that allows any kind of wireless image transmission and handling of laptop from the projector's remote control.
The ViewSync3 is a wireless device that combined with 2 usb dongles and makes streaming HD material from a computer to the projector.
Conclusion
O mikros Viewsonic will pleasantly surprise anyone who gets in his way. Ultramobile with minimum consumption, zero maintenance cost other with enough brightness to fill up to 100 inches frame. The ultimate weapon for someone who wants to carry with him a huge tv on Pocket packaging without any retreat in image quality. Will fill comfortable professional who will use it for presentations and view files from a computer or mobile phone will mesmerize and that they would use him as a great yperforiti tv playing games from the PS4 or watching films from a blu-ray player. Christmas is coming … If you have not already sent a letter to Santa Claus with gift would you like just too late! 🙂
PLED-W800
Manufacturer: Viewsonic
Price: 599$
Good views!
Nikos Tsolas