JVC DLA-X9… repair for strong stomachs …
30 April 2014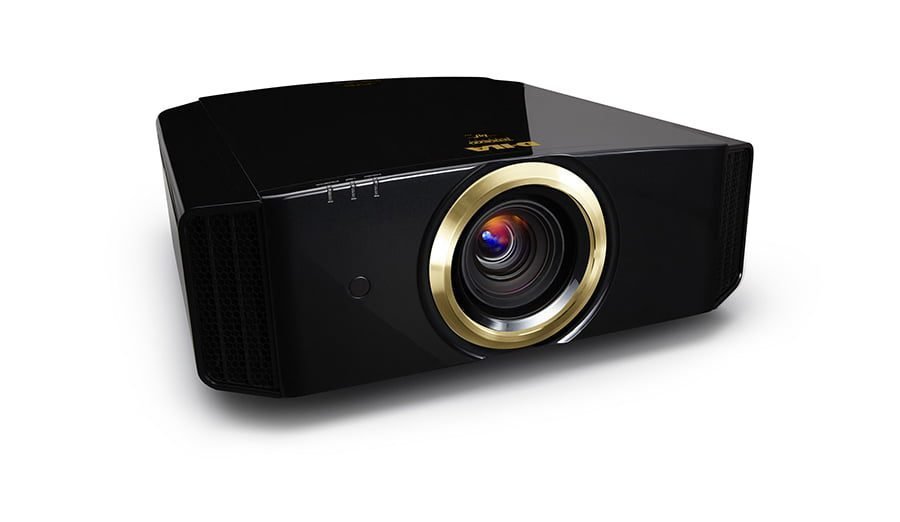 JVC X500R full review
14 November 2014
The first pure laser projector from Panasonic
The technology "free lamp" (Laser) indicates to proceeds apace in projectors. So far the few models that were made using hybrid optical machine consisting of a combination of led and laser.
Panasonic H told him to go one step further and pulled out on the first production full HD projector which optical engine powered exclusively with laser.
The name of PT-RZ670
Τhe natural model is launched as a professional video projector other certainly can be a good solution in terms of "older" home cinema other why not young once with sliders you can narrow down the brightness. Naturally enough you can put hand deep in your Pocket since the selling price exceeding Euro 20,000.
Let's look at the features of
Technology: DLP
Resolution: 1920×1080 (WUXGA)
Lens Shift: Horizontal Vertical &
Contrast: 10.000:1 ( with DYNAMIC CONTRAST on )
Brightness: 6500 lumen (OPERATING MODE: NORMAL)
Lamp length: 20,000 hours
Consumption: 720W
Weight: 23Kg
O lumen projector 6500 attaches maximum brightness (in dynamic mode) other unless we need we can reduce at will up to 1600 lumen (in Long Life 3). It is worth mentioning that in this mode (long life 3) life of laser array reaches the astronomical number of 87,600 hours!
Innovations that are worth mentioning are the sealed optical and non-filter, which minimizes any maintenance and fires the relative image quality/long run at very high levels (levels of television would say jokingly).
Another feature is that Panasonic has split into "groups" the laser diodes for reliability purposes and if any of them break down for any reason, not gripped and the rest plunging into darkness the projector (usually diodes are wired in parallel). So if some diode "fail" will be gripped only her team so we have drop in brightness by only 7%.
The PT-RZ670 features a series of lenses that can be selected by the prospective buyer according to the needs of (the distance the placement and size of the view)
But worth mentioning in a special short throw lens that features like the accessories, Panasonic ET-DLE030 ultra short throw lens. With the specific lens worn, the projector can give us 100 inches of the 84 points distance in reverse attitude (lens looks unlike the screen). Considering that about 60 points is the body of the projector, then talking about 100 inches that produces nearly point-blank!
Such a provision eliminates literally problem brightness of space (the projector can even play day giving outstanding image) and gives us the maximum brightness and since we don't have losses of "distance".
If we add to this equation and the fact that the headlamp according to Panasonic is manufactured for use 24/7, i.e. playing incessantly without alterations and wear on engine perspective combined with laser life 87,600 hours, then we can talk even for an amazing 100-inch television that you can play day and night without physical stress of replacing light bulb (that we have in classic floodlights) 20,000 euro, tv of course … to remember … 🙂
If you go even further, such an arrangement helps even in "clearing away" cables, because everything will be located very close to the projection screen, i.e. something like "free divorce" (see "lamp" free:).)
From any angle and to see it however, only positives can be described as such steps in the area of video and show us that the companies continuously evolve, searching and experimenting on new technologies that go the video projection one step ahead. To go, and one step back … I say now … I don't think the bafame and black …
Good views!
Nikos Tswlas