JVC X35 vs BenQ W1500
30 January 2014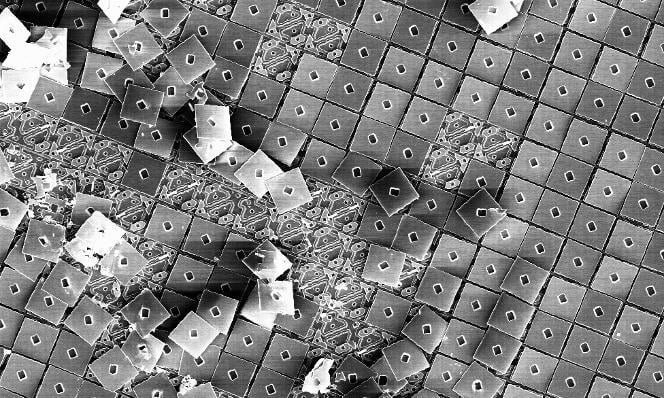 Thousands of little Elves … DMD chip (DLP)
24 February 2014
If you do a search on google you will find that many holders of Optoma HD65 have reported a mysterious (and unresolved) problem concerning the specific projector.
The problem has to do with the fact that suddenly the projector stops starts the lamp. Many even believe that blame the bulb (in this course is to blame and the lamp light that lights up red) and progressing in new market only to find that … simply threw their money.
Because of that I repair both HD65 with this exact problem, makes me think that the repair below is the solution of the problem.
My practice, as I have found, is to writing technical informative article when I think this will help even one my fellow man to repair the projector. We said … the knowledge divide and should be free to all … but go to see the solution …
Many words are poverty say old and they are right, so go straight to the Chase. The problem comes from a transistor (N-channel power mosfet) and an optocoupler that deliver spirit. These materials are located in the projector ballast (lamp power supply), which is located at this point on the chassis and the fact that it is a "Combinatorial" harm, done automatically and very difficult to diagnose.
Go to see materials
Τhe transistor
The optocoupler
The two capacitors that have ticked is good be changed after we solve the projector and ballast we have in our hands.
This particular mosfet suffered from high temperatures and my aim is to give permanent and secure solutions … so I added and a "pantentarismeni" solution for cooling … Let's see …
It is advisable to support somehow the Board to make the solder …
Also good is don't be so "tsapatsoylides" … as I …
Here somewhere to say that this damage comes gradually, i.e. the projector starts some times (not always) not to start the lamp and then epideinwnete until it becomes a permanent problem.
I hope this article can help to repair the damaged Optoma you!
Good views of my friends!
Nikos Tswlas